Incredible supporter Ryan, who was born with clubfoot and treated pre-Ponseti has set himself a huge challenge for 2022 – he's doing the Jurassic Coast walk for clubfoot!
Read more below about Ryan's epic Jurassic Coast Walk and Clubfoot Awareness campaign to raise awareness of, and support for, adults living with clubfoot. Watch his short introduction video, and follow us on Facebook or Instagram to keep up to date with Ryan's progress!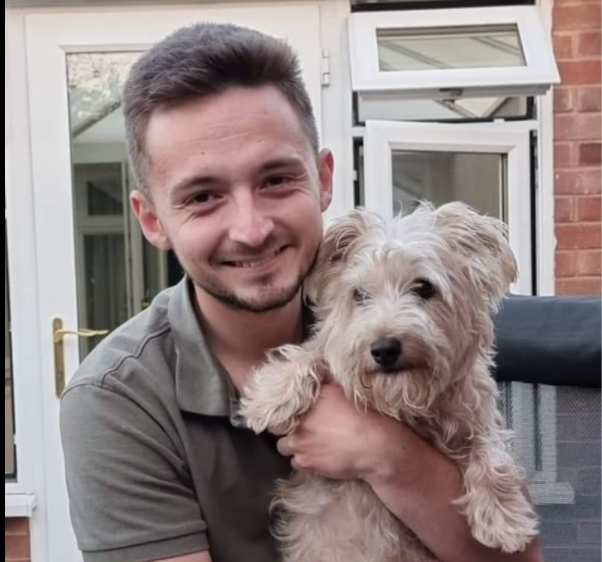 Ryan tells us about his challenge:
I will be walking the length of the UK's Jurassic Coast: 95 miles in total. The walk is to raise awareness of Talipes, commonly known as clubfoot, a birth defect that I was born with on both of my feet. Alongside the walk, I'm working with Steps Charity Worldwide on a campaign to help and support adults who still live with clubfoot and by using my personal story we will show how this condition affects mental health, financial circumstances, day to day life and treatments of the condition.
I'm raising money through this walk and campaign, 80% of the funds will be going to STEPS the other 20% will be going to Save the Rhino International, a charity that's fighting to conserve and to protect the 5 species of rhino that roam the Earth. I was told many years ago working with animals would not be possible due to my condition, but it was rhinos that inspired me to become a qualified Zoologist. I now work at West Midland Safari Park as one of their VIP guides and introduce guests to the Park's Indian Rhinos and Southern White Rhinos.
The walk covers the full length of the Jurassic Coast where the Jurassic Coast Trust are supporting me. This year, they are celebrating 20 years of being a world heritage site, and as it's such a special/important year they will be promoting the accessibility of the coast for people with hidden and physical disabilities.