From running to skydiving, hiking and swimming we have a challenge for everyone. Join Team Steps to help us raise funds to show the whole world that we don't take walking for granted!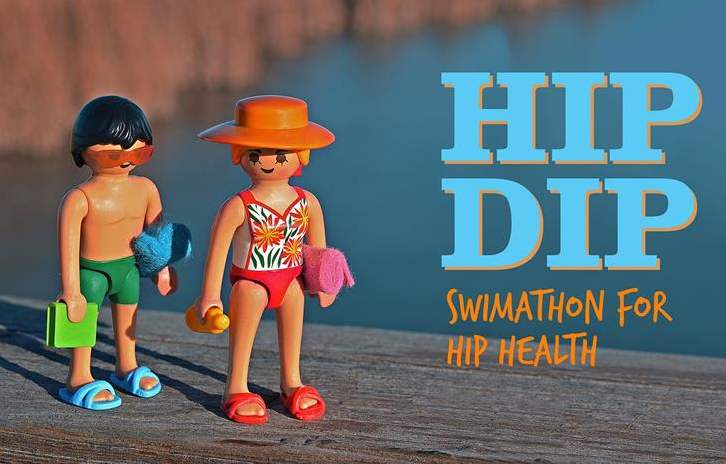 Hip Dip Anytime! 
Hip Dip is a sponsored swim with a distance to suit all abilities. You can choose whether to swim 400m, 1.5k, 2.5k, 5k or triple 5k as an individual, or 1.5k or 5k as part of a team – you decide! Then get people to sponsor you!  
The Awareness Campaign for Healthy Hips runs in March but you can decide to take up this challenge at anytime during the year!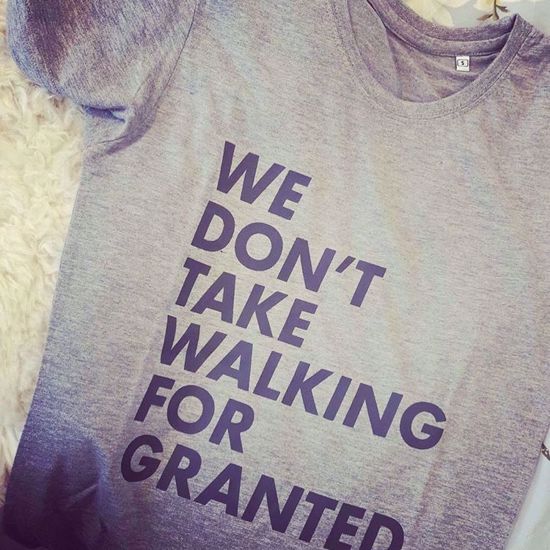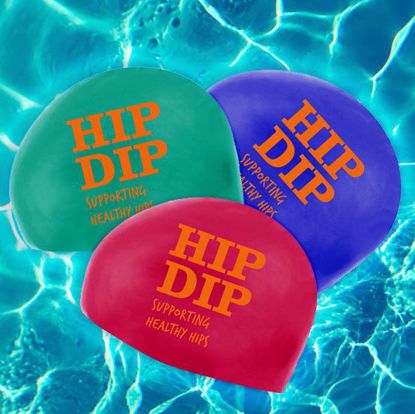 Email us at fundraising@steps-charity.org.uk once you've set up your Just Giving page and we'll send you a free Hip Dip swimming cap to wear while you are completing your challenge.
Plus, while stocks last, everyone who raises over £300 will get a free 'We don't take walking for granted' t-shirt.
Runs
Every year, we have our own places in the London Marathon, the Great North Run, the Great Scottish Run and the Great South Run.  They offer the chance to compete in some of the UK's landmark athletic events, in return for raising a minimum sponsorship amount for Steps.
If you're interested in applying for another run, then please email info@steps-charity.org.uk
If you have your own place in a major run, then we'd love to talk to you about how we can support you, if you choose to use the event to raise funds for Steps.
London Marathon
Every year Steps has a very limited number of guaranteed places for the London Marathon – we'd love you to run for us! To find out more, including details on the minimum fundraising requirement, download the Steps Marathon form, fill it out and send it back to us to register your interest.  Places do go very quickly so be sure to get in touch as soon as possible.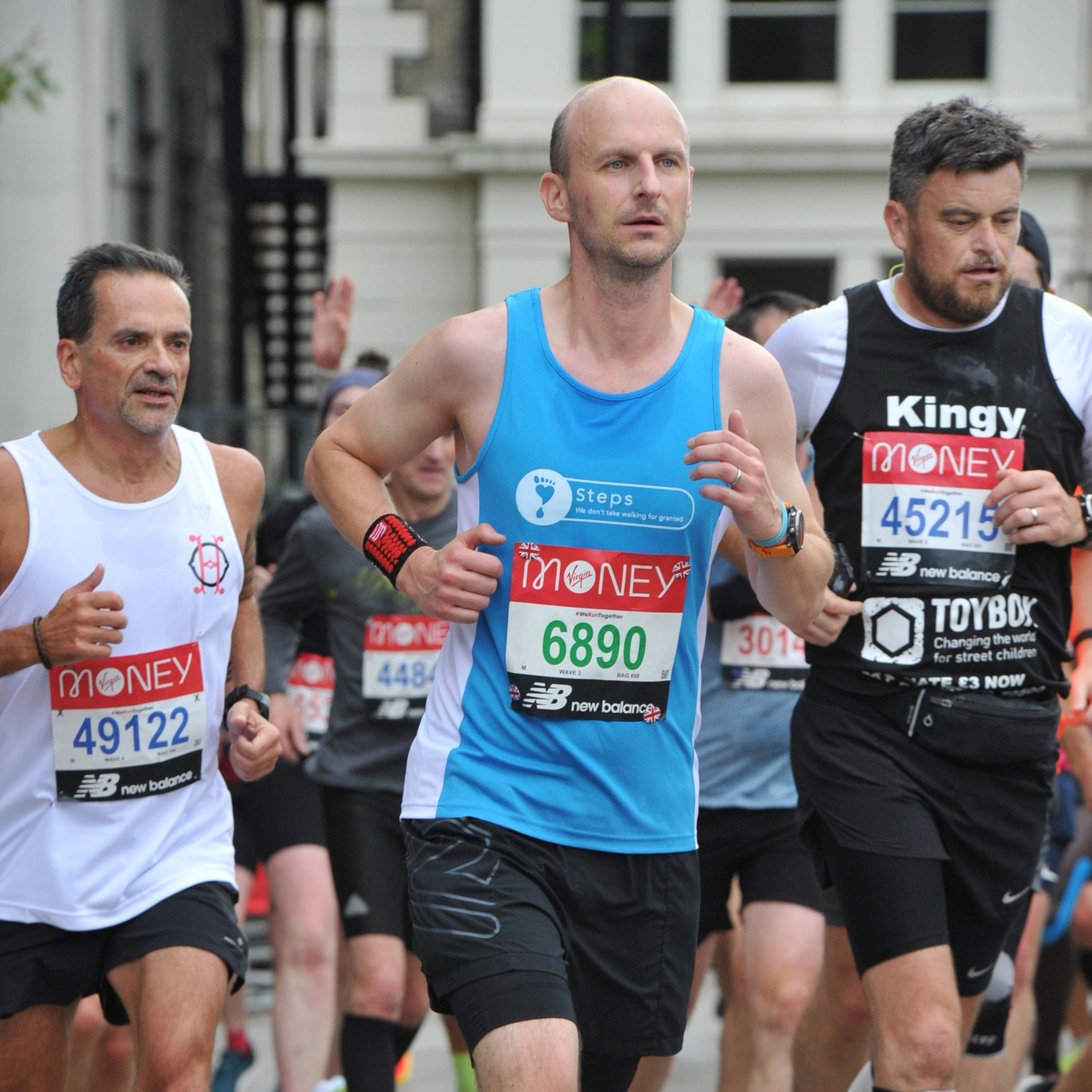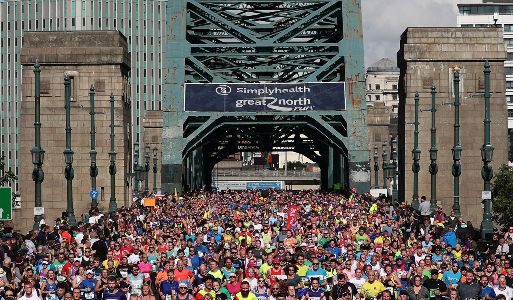 Great North Run
The Great North Run is the largest half marathon in the world, taking place annually in North East England each September. Participants run between Newcastle upon Tyne and South Shields crossing the iconic Tyne Bridge before continuing their journey to the beautiful coast of South Tyneside.
Download the application form here, email it back to us and we will confirm if we are able to offer you a place for this iconic event.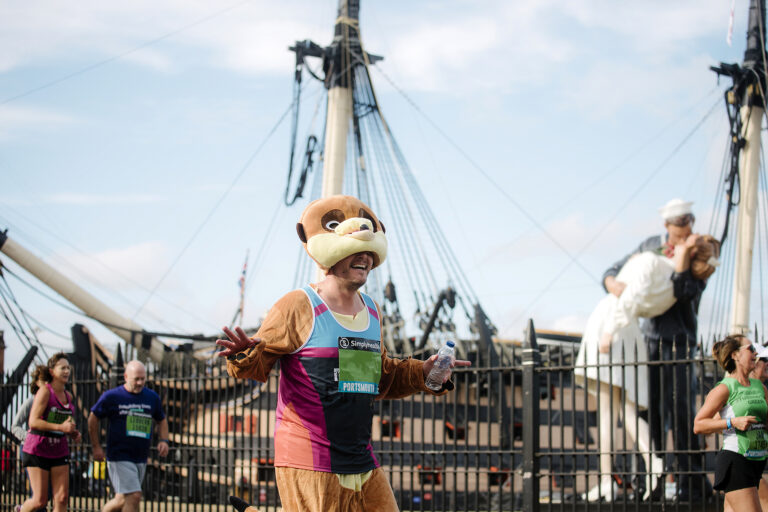 Great South Run
The Great South Run is the South coast's best 10-mile event and celebrates everything that's great about Portsmouth! We are delighted to have Pre-Registration places and to offer one to you! By running for Steps, you will help us raise awareness and much-needed funds so that we can continue to help all those affected by childhood lower limb conditions.
To sign up to the Great South run, then please click here to download the application form, email this to us and we will get back to you if you have a spot!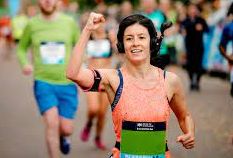 Great Scottish Run
Starting in the heart of Glasgow, runners soak up the atmosphere and music all the way to the finish in Glasgow Green. Runners follow a stunning route past the city's most famous landmarks, along the River Clyde and through some of Glasgow's greenest spaces. The city comes alive on Great Scottish Run weekend and the people of the city will welcome you with open arms. 
Download the application form here, email it back to us and we will confirm if we are able to offer you a place for this exhilarating event.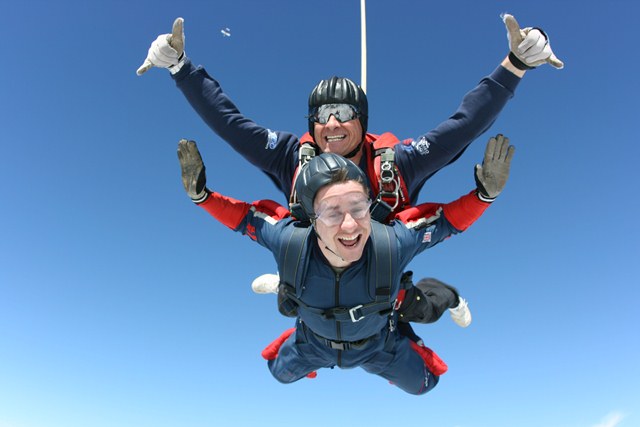 You can Sky Dive for Steps!
Steps has teamed up with professional event organisers Skyline and we are looking for people from all over the country to make a sponsored 10,000 feet freefall parachute jump on our behalf. You can choose your dates and jump location.
We ask you to raise a minimum of £395 in sponsorship money after you have paid a £70 deposit.
Everything you need is in the Sky Dive information pack and we do hope you will decide to give it a go.
To book, visit: Skyline Online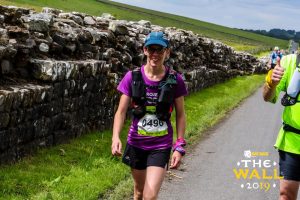 Other Challenges
Every year, numerous charity fundraising challenge events are organised in this country and overseas.  These include:
Cycle rides
Mountain climbs
Triathlons
Long-distance treks
Swimathons
If you'd like to find out more about these and how you can challenge yourself and raise money for Steps at the same time, please just contact us.  We'd love to help you help us!