BAKE iT FOR STEPS THIS SUMMER
 Join our Baking Competition and get a chance to win tickets to our 2022 Ball in London. An amazing way to raise funds and change lives!  
Donate Now
Get Involved
We are Steps Charity Worldwide
We don't take walking for granted
Steps is the leading charity working for all those whose lives are affected by childhood lower limb conditions . Everything we do is about valuing and supporting individuals, families and carers affected by conditions which have an impact on the legs, hips or feet.
We are the only charity which supports the most common and much rarer lower limb conditions. Our valuable experience can help families, individuals and carers make confident and informed decisions at what can be a confusing and difficult time. How do we do it? We partner with health national systems and local communities around the world not only to raise the medical standards, care and emotional support – but also to establish them!
Call us now on +44 (0) 1925 750271
200,000
babies are born with Clubfoot worldwide each year
250,000
are born with, or develop a hip disorder each year
35,000,000
approximate number of people with a need for prosthetics/orthotics and related rehabilitation services
Steps
About Us
Every day thousands of children are affected by a serious lower limb condition. These leg conditions vary in their symptoms, frequency and prognosis. But without the correct diagnosis, treatment and support, it would be impossible for any of these children to walk properly later in life. We have created a model of true local sustainability. We partner with health national systems and communities around the world not only to raise the medical standards, care and emotional support –  but to establish them! The support we provide is elevating the standards of care around the world, giving a change to everybody to walk without pain. As we like to say here at Steps, we don't take walking for granted.
Steps
Who are we?
Steps was founded in 1980 by Sue Banton in the United Kingdom. Sue's son Daniel was born with clubfoot and, at that time, there was limited support and medical options for families affected by the condition. She was determined to change this, not only for herself but for all the families and individuals facing the same challenges. Forty years on, her legacy is still very much alive and is reaching countries all over the world.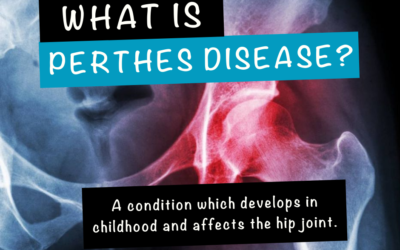 Written by Loredana Guetg-Wyatt, CEO of Steps Charity Worldwide for Nursing in Practice Children quite often turn up at the school nurse's office, or are brought to the local GP practice, with pain that isn't easy to explain. If they're particularly active children –...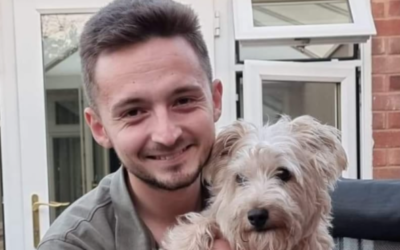 Incredible supporter Ryan, who was born with clubfoot and treated pre-Ponseti has set himself a huge challenge for 2022 - he's doing the Jurassic Coast walk for clubfoot! Read more below about Ryan's epic Jurassic Coast Walk and Clubfoot Awareness campaign to raise...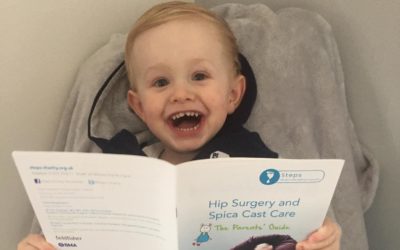 Archie Andrew is now 21 months old, he was late being diagnosed with DDH in his left hip at 18 months old. This is Archie's DDH treatment story: When Archie was born he passed all checks including the hip checks. All appointments with his health visitor went amazingly...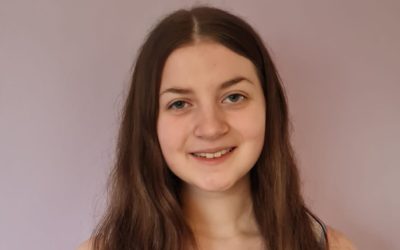 Elise, from Northern Ireland, became a Steps volunteer aged just 18 as she wanted to use her own experiences of a lower limb condition to help others, she says: "I decided to be a volunteer for Steps because I have lived with a lower limb condition and have gone...