Libby, @thechubbytriathlete on Instagram, is taking on a year of challenges from an Olympic distance triathlon to the Great South Run to raise money for Steps. Her inspiration is her son Finley who was born with bilateral talipes or clubfoot. This is the story of Finley's condition and treatment, then watch the video below to hear Libby talk about her motivations and see how her first triathlon of the year went!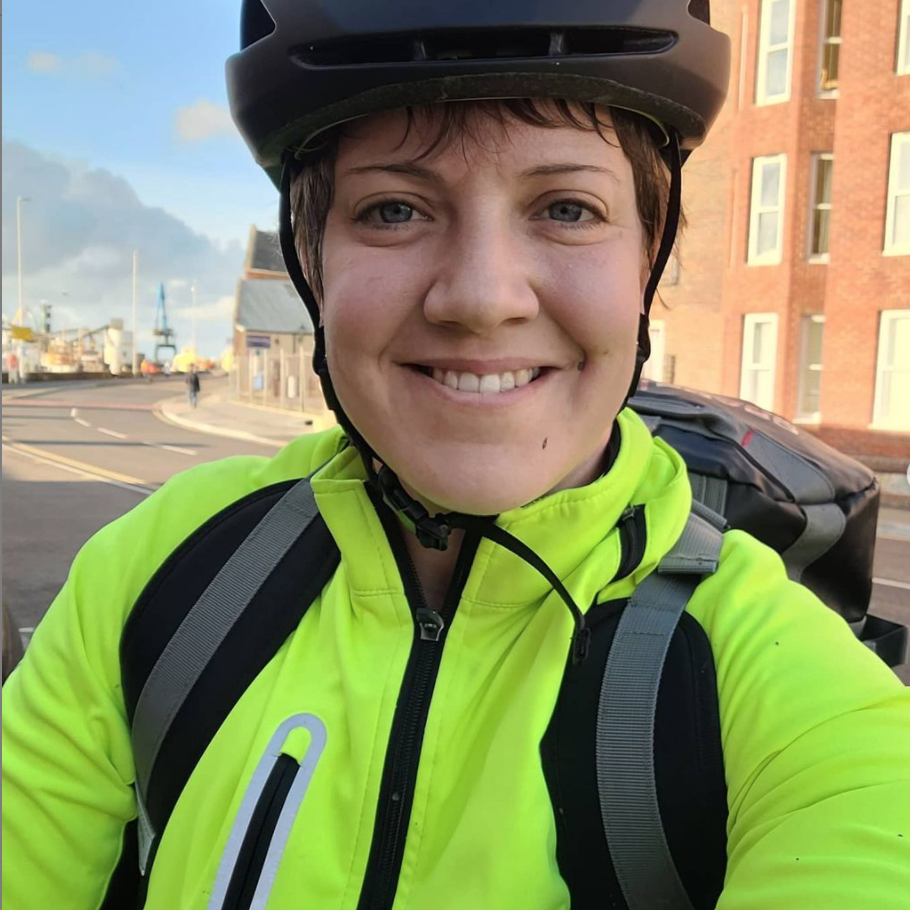 Finn was born in March 2019 and it's fair to say that he hasn't had the easiest of starts. Among a list of other things, we found out before Finley's arrival that he has bilateral talipes. In terms that everyone will understand, Finley has clubfoot and it affects both feet.
He is under the specialist at Southampton Hospital for his Talipes and from newborn he was put into full leg casts on both legs. He spent two weeks in each set of casts and had three castings. Finley then had Achilles Tenotomy surgery under general anaesthetic. This is a procedure where they cut the Achilles tendon to allow the ankle joint to hinge upwards. Then, back into the final set of casts! Finn and I spent a night at Southampton Children's Ward after this where Finley refused to sleep a wink. Fortunately, the nursing team were lovely and we spent the night chatting to them instead of sleeping! Let me tell you, you haven't changed a difficult nappy until you have changed the nappy of a baby with a lower limb condition! It's chaos! Bodily fluids and plaster of Paris are not friends!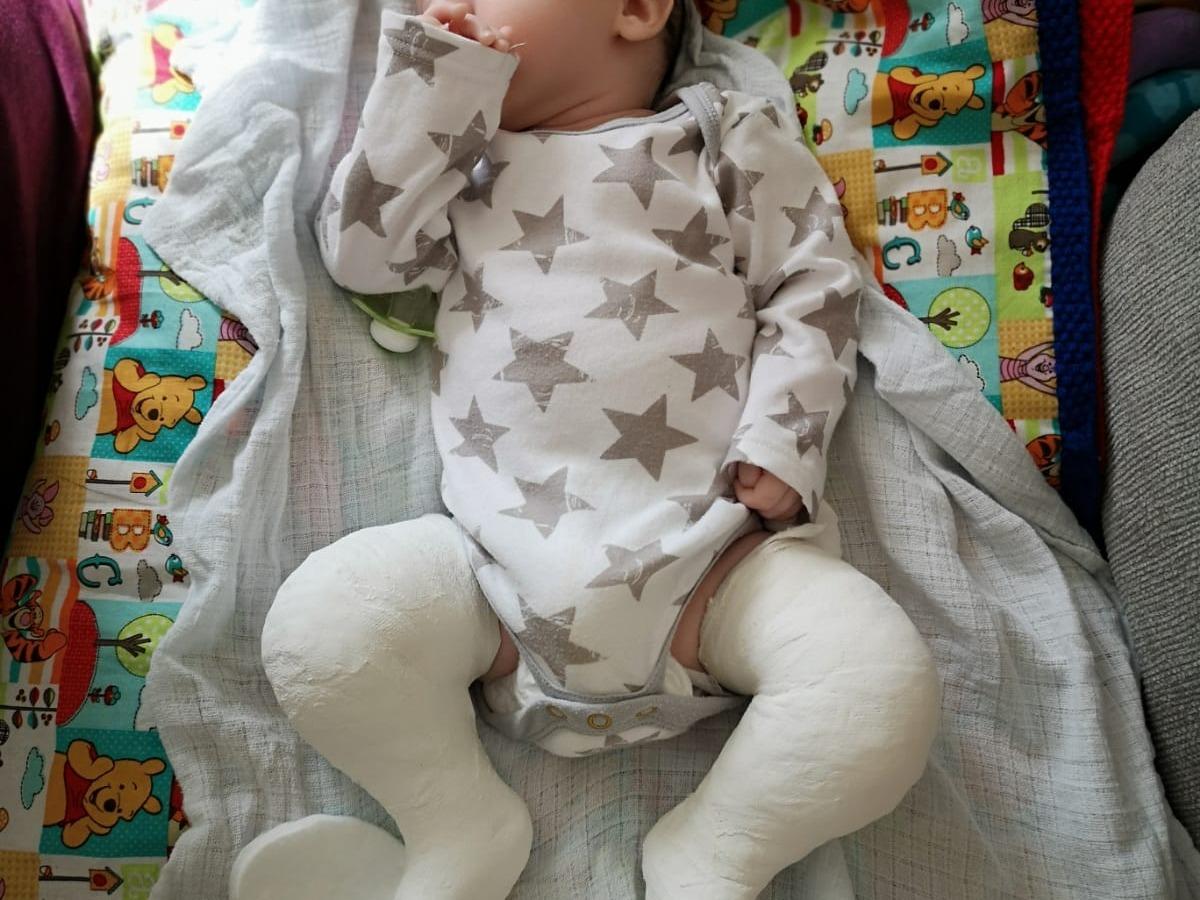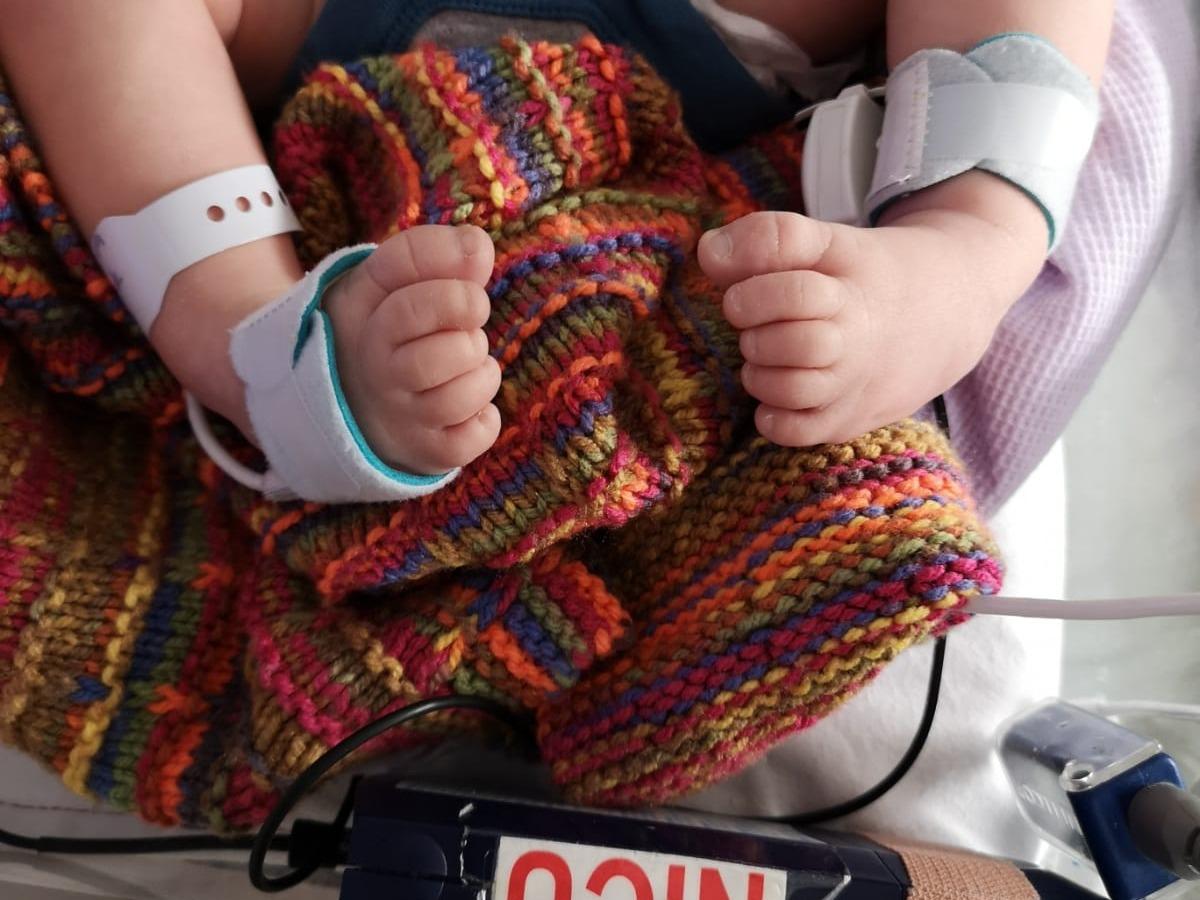 Once the casts come off Finn progressed to boots and bars. These look like little sandal-type boots that strap to his feet and a bar joins his heels to keep them fixed in a set position. He wore this for 23hours a day, 7 days a week. Finally, the day came that the specialist told us Finn could move to part-time wear. What a great day! This means he just wears them at night time and he will do that until he is 5, at which point, all being well, he will just return for check-ups.
We have been super lucky with Finns Talipes and lots of families aren't as lucky. At any point, the child can relapse and the reason for check-ups is that he could relapse after the treatment too.
Finley has had mobility problems all through this which have become more and more noticeable as he has got older. He currently has a physio and an occupational therapist at Poole Hospital. They have given him a walker to help him to learn to walk. He loves it! It has given him so much freedom and the ability to chase his older brother! Finley has recently taken his first few steps by himself which, to be honest,c feels like a total miracle! We don't know at this stage whether he has another lower limb condition and it is being looked at.
Finley is an absolute trooper! He is the cheekiest little boy with a killer smile! No matter what life has thrown at him he has always bounced back and takes it all in his stride.
We are so lucky that the standard of care available to Finley is fantastic and we don't pay a penny. So many children all over the world aren't afforded this level of care and families are unable to afford to help their children. Steps not only support children here, like Finley, but also they are improving the help available to children all over the world.
I can't change Finley's condition and I can't fix it. I can raise money and awareness so that this fantastic charity can help more of these little superheroes!
Watching Finley and his resilience shows me that none of us should take our physical abilities for granted. Next time you get up and walk somewhere just remember that not everyone can and the simple movement of walking shouldn't be taken for granted.
——–
Support Libby's year of challenges here.
Find out more about clubfoot here.