In 2013 I took part in the Thames Marathon, swimming 14 kilometres from Henley-on-Thames to Marlow and raising over £1800 for STEPS in the process.
This time, I'm taking it a step (stroke?!) further and am undertaking a solo swim across the English Channel. This is one of the ultimate long-distance challenges, to put it in perspective more people have climbed Mount Everest than have swam the Channel! It is a distance of 32 kilometers as the crow flies from Dover to Cap Griz Nez in France but in reality, I'll cover a greater distance because of the effect of the tides and currents. The Channel is one of the busiest shipping lanes in the world, I will most probably encounter jellyfish, seaweed and the occasional plank of wood, and the temperature could vary from 15-18 degrees.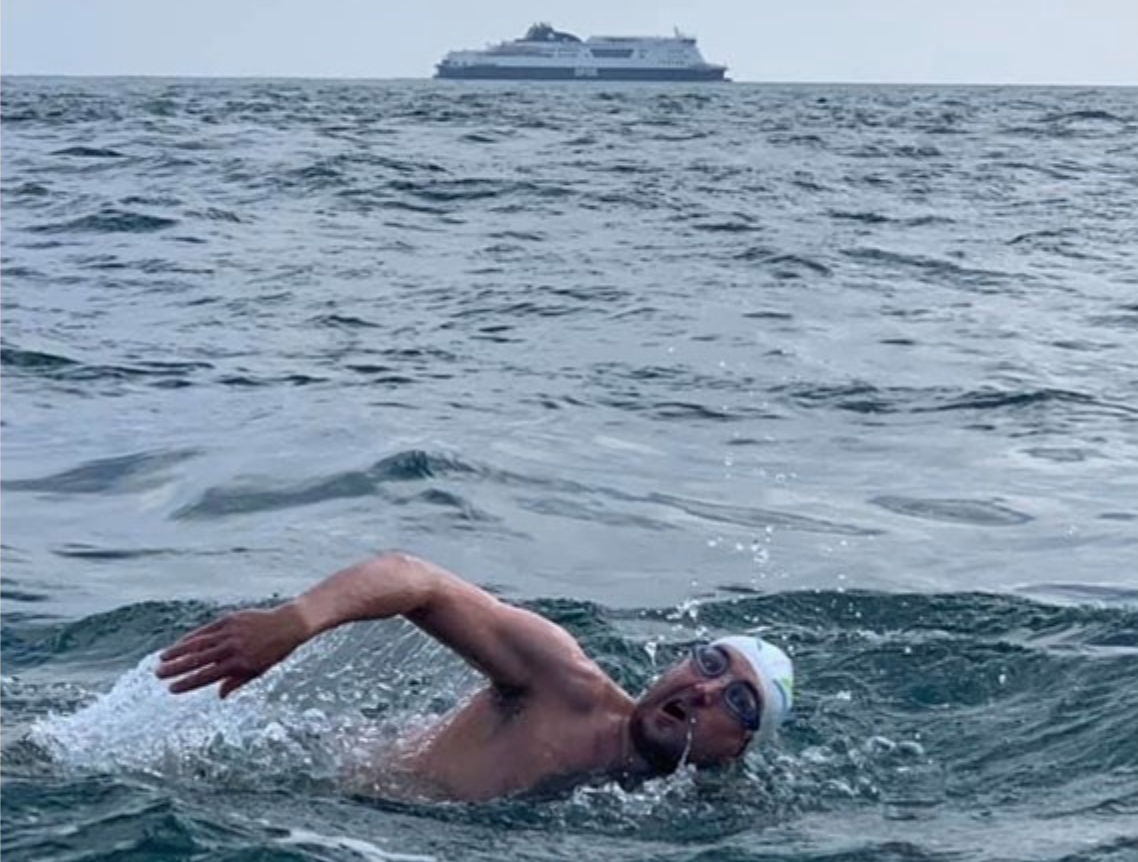 It's been a long-standing dream of mine to swim the Channel, and for a while I was worried the COVID-19 outbreak would scupper my plans. Thankfully I've been able to train intensively over the past couple of months, and I'm ready for the challenge!
I'm raising money for STEPS again because of the support we received from them when our youngest daughter Violet was diagnosed with DDH (Developmental Dysplasia of the Hips) in 2013. At the time, we found them to be an excellent source of information, advice and assistance, and their sterling work continues to help people in a similar situation today.
Developmental Dysplasia of the Hip is when the ball and socket do not fit snugly together. This is what Violet had in both hips. Back in 2013, she underwent multiple surgical procedures (called closed reductions) where the ball was relocated into her socket. After the procedures, she was placed into a hip spica cast which she wore for over 12 weeks. She then had to wear a brace for further 12 weeks once the cast was removed.
We were directed to the STEPS website not long after her diagnosis was made and we found it to be of immense help in understanding Violet's condition as well as preparing us for what was going to happen. The specific advice we received when calling their helpline was excellent, and we were able to claim a grant towards the cost of a specially adapted car seat. Many other useful pieces of advice meant we were well equipped to keep Violet comfortable and happy when she came out of hospital.
Several years later, Violet is a happy and healthy little girl who enjoys dancing, gymnastics and especially swimming! She undergoes regular check-ups, and will continue to do so into her teens. We always know that STEPS are available to us should we ever need to contact them for help and advice, and as such it is a pleasure for me to raise money for them once again.
You can support Kieran on Just Giving here.