We wish all the best to the athletes competing in the 2022 Commonwealth Games. We will be cheering on our Steps Ambassador Jude Hamer as she competes in the Women's Wheelchair Basketball 3×3.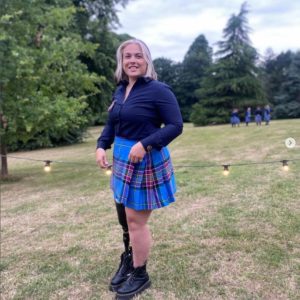 Jude Hamer is a Paralympic and World Championship Wheelchair Basketball player who has competed for Team GB at both London 2012 and Rio de Janeiro in 2016. She has a degree in Biochemistry and a Masters in Pharmacology and Biotechnology.
Jude was born with Proximal Focal Femoral Deficiency (PFFD) and after 25 operations decided to have an elective amputation as a teenager.
Click here to find out about Jude's story.